project your personality
build your brand
Some people have a way with words, and other people...oh, uh, not have way.

―
Your words need to engage, inform, entertain and inspire. They need to make your audience pick up the phone or fill their shopping baskets.
I'm Carys and that's where I come in. I'm a freelance copywriter - I create website content, advertorial, editorial and press releases. We'll work closely together, getting under the skin of your company to project your personality and build your brand.
I'm a trained journalist with twelve years' experience in media, public affairs, training and lecturing.
I'm a Member and Accredited Practitioner of the Chartered Institute of Public Relations.
Read
what people say
about me.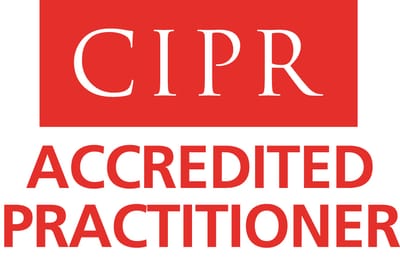 Carys provides efficient, unique and excellent copy, along with sound advice and good humour. She's a pleasure to work with and we're delighted with all the work she's produced for us to date. Carys has that enviable ability to be able to listen to our ramblings and turn them into beautifully written, accurate prose, totally fit for use. We can't recommend her highly enough!

Emma Clifford:

Remodus Ltd

,

(web copy package for broadcast tech consultancy)
Carys took my roughly drafted scribbles and turned it into a real service I was able to offer my clients. The copy was precise, engaging and contained the perfect amount of humour to use as a marketing tool on my website. Thanks for the amazing job Carys, I'm now fighting off the enquiries!

Todd Barden:

Owner, T2 Design

,

(copy for T2 Design's new security package)
I found Carys out of the blue, when I was looking for excellent people to lecture on the public affairs and PR programme for Groupe INSEEC, the French business school. Carys is indeed excellent: clever, full of knowledge and incredibly generous with her contacts. The MBA students lapped it up!

Jo Lynn:

Director, Jo Lynn Consultancy

,

(training and lecturing for Inseec's MA and MBA programmes)
£
999
Web copy package
Most Popular
Initial meeting/visit to premises
Customer profiling
Brand personality spectrum and tone of voice planner
Online competitor research
Qualitative research, including interviews for testimonials and case studies
Keyword research
Copy content for six web pages
Readability analysis
External proof read
Must be booked in advance
Writing Skills
Advanced Writing Skills
Press Release Writing
Copywriting
Half days also available.
Web copy
Blog posts
Brochures and promotional materials
Newsletters
Press releases
Articles
Reports
Tweets, LinkedIn, Facebook updates
Reduced daily rate.
Fees are negotiable in regular working and remote working circumstances. Clients are billed monthly or weekly with fully itemised time reports provided.